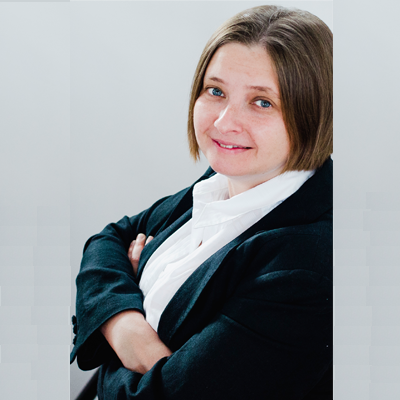 Iryna Kuchma
Short CV
Iryna Kuchma is the Open Access Programme Manager for EIFL. Working in collaborations with libraries and library consortia in more than 60 countries in Africa, Asia and Europe, she advocates for open access to research results, supports the development and implementation of open science policies and infrastructures, provides support and training.
Iryna coordinates OpenAIRE's Open Science training and Community of Practice for training coordinators and managers. Iryna is also a member of Coalition Publi.ca International Committee, DSpace Community Advisory Team and the NDLTD (Networked Digital Library of Theses and Dissertations) Board of Directors.
About Workshops
Title: The Journey to EOSC - preparing at national level
When: 17th September, 11:00
Title: Making EOSC Training more FAIR
When: 17th September, 1st part (14:00), 2nd part (16:30)
See full programme here.