Athanassios Liakopoulos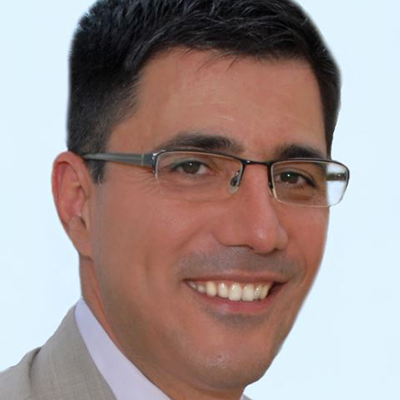 Short CV
Athanassios Liakopoulos is EMEA Business Development Manager for Hewlett Packard Enterprise (HPE) since August 2012. He has strong engineering background in networking, cloud and IT technologies, with 20 years working experience. Today, he leads the EMEA HPE Pointnext IoT Centre of Excellence, a team of consultants with business and technology skills focusing on applying IoT solutions in selected verticals, such as manufacturing and future cities. He also leads regional activities in Intelligent Spaces – Venues with focus on e2e business solutions for airports, large stadiums, music halls, museums, etc. In the past, Athanassios led or contributed in the design and implementation the national-wide educational infrastructures in Greece and participated in diverse EC-funded research projects related with Future Internet technologies and IPv6. He holds a PhD in Electrical & Computer Engineering (National Technical Univ. of Athens, 2005) and Master with distinction in Business Administration (Univ of Strathclyde, 2011). He has more than 30 published articles in recognized technical journals, conferences or standardization forums.
About PRESENTATION
title
Transforming Manufacturing Business with the Internet of Things
abstract
The presentation briefly explores how IoT solutions could contribute in manufacturing industry, trying to identify challenges in applying new technologies and modifying existing production processes. Based on his past research experiences, Athanassios tries to explore how research outcomes and european scale platforms could be more easily adopted by industry, allowing researchers to acquire business expertise and enterprises to quickly leverage research results.
When
DAY 3 - 11:30 Parallel session 7
EOSC meets enterprises' needs!
See full programme here.