Thorsten Huelsmann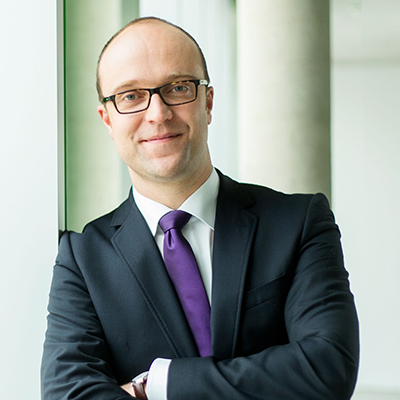 SHORT CV
Thorsten holds a Master in Economic Geography, Organisation Studies and Communication Sciences from University of Bonn and Bologna. From 2000 -2003 Thorsten worked as Research Fellow at the Universities of Bonn and Bristol within a research project on regional innovation development. From 2003 -2010 he worked as Project Manager and Deputy Head of Unit at the Economic Development Agency Dortmund and was responsible for acquisition campaigns in ICT, MEMS and logistics industries in South-Korea, Singapore and Turkey. In 2010 he was appointed as Chief Executive Officer of EffizienzCluster Management GmbH, the coordination office of the leading-edge cluster programme EffizienzCluster LogistikRuhr. In 2016 he was appointed as Head of Unit Strategic Initiatives at Fraunhofer IML and as Director Finance and Internationalisation of the Head Office of Industrial Data Space Association.
ABOUT PRESENTATION
title
Industrial Data Space: A new idea for sharing data
WHEN
DAY 2 - 09:00 PLENARY: EOSC MEETS ENTERPRISES' NEEDS!
EOSC meets enterprises' needs!
See full programme here.